Sunday, December 4, 2011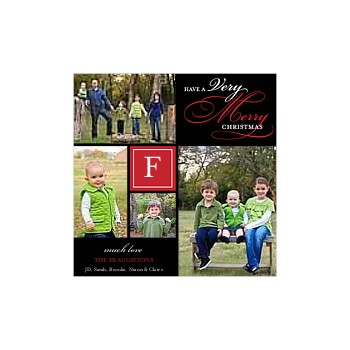 Very Merry Moments Christmas Card

Wednesday, February 2, 2011
Well, I haven't been on here lately, so I haven't had a new post for a while. But since I went to bed before 8 last night and I'm up with only Claire at 5, it makes it a good time to update the blog, starting with the kids.

Brooke

Brooke is doing very well in school, reading more words everyday and it never ceases to amaze me when we are reading scriptures and it is her turn to read, the words that she can read by herself! She loves to write, and had very good penmanship and is getting better at spelling. She loves to draw, color, and paint. I have so many cute little drawings or letters from her. She got a new bike for Christmas (that JD was amazing and got it loaded into the van to bring home from AZ)! She loves it and rides it as much as she can. Yesterday and today are our first "snow days." So no school because we had an ice storm and it is so cold. Brooke is pretty disappointed about that because she LOVES school and hates not going. So we are going to work on her project for 100th day of school, she is so excited about that!

Nixon

Nixon is getting so big and it makes me sad to think he's not my baby boy anymore. He is a fun little boy. Just the other day I was on the laptop and he said, "Oh mom you on the computer? I go play too." So he ran to his room and got his "laptop" that he got for Christmas and sat next to me on the couch and started playing on his right next to me! He's too cute! He loves to play and run and rough house with daddy. He loves Claire! He is very protective of her, but as she gets bigger and is able to do more things I think he forgets that she still is a little baby and needs to be soft. There are times he I see him laying on her trying to give her loves and I have to tell him he needs to get of her, but they are both laughing and smiling! He is such a good brother and a good helper to mom.

Claire

She is growing so fast!! She is already 6 months old. She is rolling over and turning herself all over so she is never in the same spot I last put her. Just last week she got her first two bottom teeth! She has started eating solid food and loves carrots, slowly we will be adding other foods, but I'm sure she'll love it all. She loves to eat, but is not a rolly polly baby. I have friends say all the time how little she is all the time, but to me I think she is getting so big! What can I say my kids start of sort of little. Claire loves to smile and especially loves to play with Dad. She is just a happy baby. We've been blessed to have very happy, sweet babies!

JD and Sarah

We've been busy keeping up with three kids, work, school, and our callings. JD started school several months ago, and is doing great. He always gave me a hard time about me and my "obsession" with getting good grades, but now that he's going through school, he's the same. :) Depending on the time of the year he plays softball, volleyball, or basketball. Right now it is basketball, and we've been able to go see a few of the games, which is a lot of fun! I'm keeping buys with the kids and with cub scouts. I had the calling of Bear Den Leader for the past five months and have a lot of fun with the boys! I find myself working a lot on scouting stuff, planning den meetings and trying to figure out what the boys need to have done. But mostly JD and I like when we get to spend time with the family playing or when we get to go on our dates!

For Thanksgiving we had JD's parents come out to Texas. It was fun to have them here and it was fun for JD and I to do our first Thanksgiving dinner. I made my first pies, which turned out pretty good, as did our turkey! Then that night, late, JD and I went out to the stores and did our black Friday shopping! It was so fun to spend the time with him, and we were so tired by the time we were done that almost anything was funny to us!

A few days before Christmas we drove to Arizona to spend it with our family! We had a nice Christmas and had a great time spending it with our family! We loved being able to see everyone and see how big the kids are getting. I love that my nieces and nephew get so excited to see me so that they can measure to see how tall they are! :) It was fun to be able to take Brooke and Nixon down to the temple to see the Christmas lights down there. And thanks to our bishop who is from the Globe area, we were able to cut an hour off our drive time by driving through Globe, instead of going up through Tucson. One of the funnier things about the trip was that JD brought some Filibertos back to Texas! Not just for him, but for some of the guys he works with too! That's how desperate we are for Mexican food here, that is not TexMex.

Sorry I don't have pictures to post. I'll have to work on that. And I'll have to try to be better about posting.